For over 70 years craftsmen of wooden boats
For over 70 years the Leopoldo Colombo shipyard has carried on the tradition and continues to build and restore wooden boats, bringing important innovations to the company, for example, the boats built in classic style such as the Catboat and the Lobster and the use of new technologies. Come and visit our boatyard orcontact us for any type of information.
For over 70 at your service

BUSINESS NAME
COLOMBO LEOPOLDO S.N.C
Via Binadone 14 (Zona Industriale)
22010 Grandola ed Uniti
Como – ITALY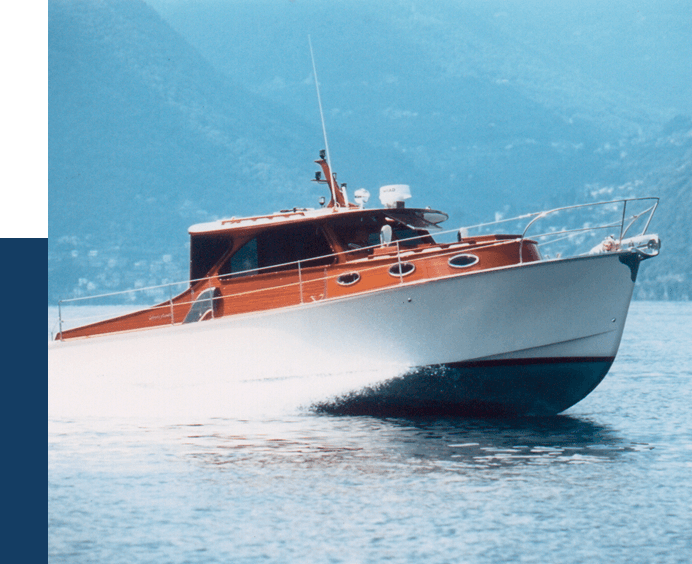 Our boatyard is at your disposal
We will respond as soon as possible to your requests!!!
If you have special needs, you can request a personalized quote at any time, by sending us a request and indicating the type of service you need.
Our quotes are totally free of charge and do not imply obligations towards the customer who made the request.
Fill out the form below for any type of request.
La storia e l'esperienza che ha alle spalle il Cantiere Nautico Colombo Leopoldo parla per loro. Una garanzia!!!
Colombo Leopoldo shipyard gave a new life to my historic wooden sailboat. Giorgio, Roberto and Giovanni knows what it means to work with wood. Thank you!!!
Un nome storico per la nautica sul Lago di Como. Imbarcazioni belle ed eleganti in legno.